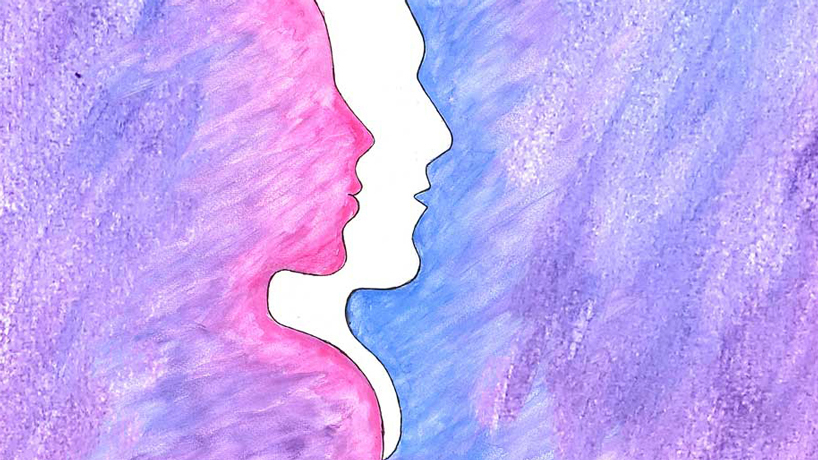 Transgender Self Educational Resources
Legal – Staying Safe Issues:  

A link to the PTGS Legal / Staying Safe Issues page that has information and links to information on discrimination issues, the bathroom issue, hate crimes, name change brochure and much more! 
TransgenderCare.com: 

TransGenderCare contains a large archive of health information that we have written and compiled from

our years

of directly providing medical, psychological, electrology, and general health services to generations of transgender folk.
    *The descriptions of the MTF surgeries listed in this guide are generalized. It is important to note that each individual surgeon may use a different technique for any given procedure. If you are considering any procedure, you need to research any and all options that are available and to have conversations with any surgeon you are considering in order to assist you in choosing the procedure and surgeon that best suits your body type, needs, and expectations.
*This site may contain graphic pictures or images of surgical procedures 
Transsexual & Transgender Roadmap: 

Welcome! Transgender transition is simply a journey. Just like a trip, you decide on 
your destination 

the time you'll need to get there 

the money you'll spend
 Susans Place – Transgender Resources – Facial Feminization Surgery (FFS) – Chatroom:   

So-called facial feminization surgery (FFS) refers to surgical procedures that alter the human face to allow a trans woman to better blend in as female in society. The procedures involved in FFS are derived from maxillofacial and reconstructive surgery as well as general plastic surgery (not including facial hair removal).
What is Gender and Who Is Transgender:  

An article by Dr. Carl Bushong that discusses gender as it is perceived by many people and societies today which is you are either male or female and it is determined at birth by your genitals. This is contradictory to the theory Dr. Bushong and many other professionals in the biological and medical community feel is correct, that gender is not either male or female but rather a blending of male and female characteristics.
Transgender Issues: From schools and healthcare to immigration and identification, policies affecting trans people are advancing every day. Find the latest information about existing laws and policies, and how you can improve the laws and policies in your area. National Center for Transgender Equality
Central IL / State / National LGBT Organizations
Local, State and National Organizations:
 A link to the  PTGS –
Central IL / State / National / Organizations 
page which contains a listing of organizations
Youth Organizations: 
A link to the PTGS – Parent / Caregiver / Youth  
page which contains a listing of  youth organizations
  Resources That May Be of Interest
Laura's Playground: 
MTF Transwomen Articles and Lists, there are many resources listed here
Family / Friends: 

A link to the Family / Friends page with resources to use on the subject of  the "coming out" process to family, friends and at work with some likely reactions you will experience.
Coming Out: 
There is no one right or wrong way to come out. It's a lifelong process of being ever more open and true with yourself and others — done in your own way and in your own time!  Thi
s is a well written booklet on the issue and timing of coming out. HRC (Human Rights Campaign)
Resources For People With Transgender Family Members: 

Many people are affected when an individual comes out as transgender. In every aspect of life – be it at home, in the workplace or in the community – spouses or partners, children, family members, friends and coworkers of transgender people also struggle with the complexities of gender identity and gender transition. Issues such as non-discrimination policies and access to comprehensive healthcare are often as important for employees with transgender family members as they are to transgender employees themselves. 

HRC (Human Rights Campaign)
Transgender FAQ: 

This resource can be used to help someone who does not understand gain a simple basic understanding of what being transgender is….and isn't. 

HRC (Human Rights Campaign)
Resources:Transgender:

 

Find a listing of transgender related topics  

HRC (Human Rights Campaign)
Transgender Visibility Guide – A Guide to Being You: 

This guide was designed to help you and your loved ones through that process in realistic and practical terms. It acknowledges that the experience of coming out or disclosure covers the full spectrum of human emotion – from paralyzing fear to unbounded euphoria. The Human Rights Campaign Foundation hopes this guide helps you meet the challenges and opportunities that living as authentically as possible can offer to each of us. 
 Crisis Phone Line – from Stop Bullying.Gov Website 
           Bullying can affect youth in many ways. They may lose sleep or feel sick. They may want to skip school. They may even be thinking about suicide. If your child is feeling hopeless or helpless or they know someone who is, please call the 

LIFELINE

at 1-800-273-TALK (8255) .
Trevor Project Lifeline: If you are a trans or gender-nonconforming

LGBT youth (ages 24 and younger) and are considering suicide you can reach the

 Trevor Project Lifeline 

at

1-866-488-7386.

 
Trans Lifeline: 

If you are a trans or gender-nonconforming  LGBT person considering suicide, 

Trans Lifeline

 can be reached at

877-565-8860. 
Local and Regional Professional Transgender Services
 Peoria / Bloomington / Regional Professional Transgender Resources: 

You will find a listing of Peoria / Bloomington / Chicago area professional counseling/ medical providers here who are friendly to the transgender community.
 Planned Parenthood of Illinois: 

Planned Parenthood is one of the nation's leading providers of high-quality, affordable health care, and the nation's largest provider of sex education. We offer compassionate care, backed by medical experts and more than 100 years of research in reproductive health.
Howard Brown Health Center – Chicago:
Here is your link to the Howard Brown Health Center in Chicago. They offer comprehensive medical services to the LGBTQ community.
Howard Brown Health Center – THinC (revised procedures): 

Transgender Hormone Informed Consent (THinC)
The new treatment protocol is designed to reduce barriers to care, improve the informed consent process and provide even better services to our community by shortening the process to receive hormone replacement therapy in an affirming and affordable way. 
Hair Restoration
Physicians Hair Institute/techniques: 

A very informative website by Dr. Sharon Keene of Physicians Hair Institute of Tucson, AZ (who performs hair transplant procedures) writes about the hair transplantation process and the various techniques that are involved in this procedure. If you are considering hair transplants this is a very good place to start in order to educate yourself about what is involved and who is a candidate 
for this procedure. It is well written in understandable terms and there are lots of good pictures demonstrating what is involved.  You can also schedule a consultation with her office to determine how many hair transplants you would need and an estimate of the cost .
SRS & FFS Surgeons
TS Surgery Guide.com: 

A guide to FFS & SRS surgeons in North America and the world. I found this guide to have an accurate description of the SRS surgeon that I used and there is also contact info and a link to the surgeons website here as well.
transhealthcare.org:  

A guide to FFS & SRS surgeons in North America and the world. There are a lot of surgeons and services listed here although there seems not to be much information on all surgeons on this site.
Papillon Center- Dr. Christine McGinn: 

The Papillon Center, founded by Dr. Christine McGinn specializes in one thing, transgender care in many fields. They have services that include GRS (Gender Confirmation Surgery), Cosmetic Surgery (including FFS, Breast Augmentation, Tracheal Shave, Abdominoplasty, Body Contouring), Hormone Therapy, Pain Free Electrolysis, Counseling, Voice Therapy and much more. Visit her site for complete info! 
Local Service Providers
Electrolysis by Brenda & Day Spa:  

We are a family owned day spa that loves to cater to our guests. Our services include Electrolysis, which is permanent hair removal; massage therapy; and skin care, including facials, chemical peels and microdermabrasion.
About You- Permanent Hair Removal – Champaign:  By creating About You Permanent Hair Removal, Belle Brine LE/CPE now provides cutting edge services to those in need of  electrolysis from a professional, licensed electrologist. She has studied at both the Illinois School of Electrology and Accurate Academy of Electrology to become a State Licensed Electrologist (LE)
 
Call Today!
About You- Permanent Hair Removal – Chicago: 

About You Permanent Hair Removal in affiliation with the

Zukowski Center for Cosmetic Surgery,

located in the Chicago area

 

is the only electrolysis provider in North America that offers prescription strength topical Lidocaine, intravenous sedation or "Twilight Sleep" with Lidocaine local nerve and field Blocks during transgender MTF facial feminization hair removal. This sedation protocol offers the opportunity to clear the entire face and neck of hair in 1 to 2 days with up to 40% reductions per clearing. So, if your lifestyle is such that you don't want to let your facial hair grow out every time before each visit to a traditional electrologist, then About You Permanent Hair Removal is your answer.
Hair by Chuck: Independent hair stylist at Always in Style hair salon located at

7501 N University St # 106, Peoria, IL 61614.  Hair styling, coloring, perms and more!! Call Chuck for

 an appointment at 309-645-1377
Miss Piggys Mobile Nail Salon:

Instead of going to the nail salon to get your mani / pedi / polish done, the nail salon comes to you. Call Karen for an appointment at

309-635-6928
Fun Places to Go: 

A link to the PTGS page that has local LGBT friendly fun spots in the Peoria area. Go out… and have fun!!
Books
 Local Public Library Systems

>Transgender Books link:

 
The books listed below may be available and many more on various transgender topics of interest are available through your local library link here.
*NOTE- some books may not be available at all libraries, you may have to ask the librarian to get a copy for you if it is not available.
Beyond Magenta: 
Transgender teens speak out. "Author and photographer Susan Kuklin met and interviewed six transgender or gender-neutral young adults and used her considerable skills to represent them thoughtfully and respectfully before, during, and after their personal acknowledgment of gender preference.
Rethinking Normal:
A memoir in transition. "In this young adult memoir, a transgender girl shares her personal journey of growing up as a boy and then undergoing gender reassignment during her teens"–
Redefining Realness : My Path to Womanhood, Identity, Love & So Much More: 

With unflinching honesty and moving prose, Janet Mock relays her experiences of growing up young, multiracial, poor, and trans in America, offering readers accessible language while imparting vital insight about the unique challenges and vulnerabilities of a marginalized and misunderstood population. Though undoubtedly an account of one woman's quest for self at all costs, Redefining Realness is a powerful vision of possibility and self-realization, pushing us all toward greater acceptance of one another–and of ourselves–showing as never before how to be unapologetic and real.
Whipping Girl : A Transsexual on Sexism and the Scapegoating of Femininity: 
A provocative manifesto, Whipping Girl tells the powerful story of Julia Serano, a transsexual woman whose supremely intelligent writing reflects her diverse background as a lesbian transgender activist and professional biologist. Serano shares her experiences and observations — both pre- and post-transition — to reveal the ways in which fear, suspicion, and dismissiveness toward femininity shape our societal attitudes toward trans women, as well as gender and sexuality as a whole.
There are a great selection of transgender topic books listed below available from Amazon 
 The Transgender Guidebook – Keys to a Successful Transition:  

The Transgender Guidebook: Keys to a Successful Transition is a self-help book for transsexuals. It is a wise and practical guide for any transgender person considering or embarking on a gender transition. It covers everything from the beginning stages of exploration and planning through the process of transformation to life after transition.  
TS Trans Bodies, Trans Selves: A Resource for the Transgender Community 1st Edition:  

There is no one way to be transgender. Transgender and gender non-conforming people have many different ways of understanding their gender identities. Only recently have sex and gender been thought of as separate concepts, and we have learned that sex (traditionally thought of as physical or biological) is as variable as gender (traditionally thought of as social).
Transgender 101: A Simple Guide to a Complex Issue  1st Edition:  

Written by a social worker, popular educator, and member of the transgender community, this well-rounded resource combines an accessible portrait of transgenderism with a rich history of transgender life and its unique experiences of discrimination. Chapters introduce transgenderism and its psychological, physical, and social processes. They describe the coming out process and its effect on family and friends, the relationship between sexual orientation, and gender and the differences between transsexualism and lesser-known types of transgenderism.
She's Not There: A Life in Two Genders: 

by Jennifer Finney Boylan

  The provocative bestseller She's Not There is the winning, utterly surprising story of a person changing genders. By turns hilarious and deeply moving, Jennifer Finney Boylan explores the territory that lies between men and women, examines changing friendships, and rejoices in the redeeming power of family.